Support Pullquote, upgrade to Pro!
(Or just tweet your Pullquote for free!)
With Pullquote Pro, you'll get to:
- share on Facebook
- schedule tweets
- tweet from multiple accounts
- edit quotes
- customize colors
- change fonts
- save and index quotes
- private quotes

Choose a plan:
$5/month
$50/year (includes free access to any new features)

Recent quotes:
Bill Moyers and Heather Cox Richardson on Her Daily Letters – BillMoyers.com
They were absolutely not trying to do anything other than create a narrative to be edited. They were looking for sound bites to edit into their own story. And that, the realization, I still remember I was driving my car and listening to it. And all of a sudden, I thought, they're not even trying to participate in this system. You can sort of assume that politicians will skew things in their direction. That's fine. That's the way the system works. But you could tell they didn't care. They didn't care what the truth was. They didn't care about getting to what had happened. All they cared about was getting sound bites so that they could cut them into a video that they could convince people of something that wasn't true. And I found that the most chilling moment of this entire episode of the last four years. The realization that elected representatives weren't even trying to spin things. They were simply trying to write their own reality.
talking to your TV, Black Mirror backstory
"Kids in general don't hesitate to talk to the screen," Engelbrecht says. "But they immediately lit up. One of my absolutely favorite moments was with an 8- and 9-year-old brother and sister. They'd go back and forth: 'Shake hands!' 'Kiss!' They'd cheer and boo, and all all the while had these smiles on their faces—and their mom too."
The TVification of the Internet
The web was not envisioned as a form of television when it was invented. But, like it or not, it is rapidly resembling TV: linear, passive, programmed and inward-looking.
TV viewing habits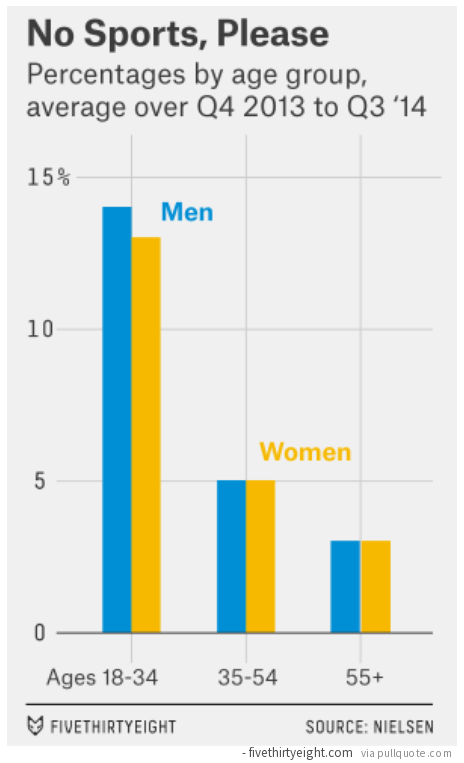 CNN seeks to prove that people care... enough to hate
CNN Can't Stop Broadcasting People Yelling "Fuck CNN"
In the short span of five years, table talk has shifted, at least among the people I socialize with, from books and movies to television. The idiot box gained heft and intellectual credibility to the point where you seem dumb if you are not watching it.
When the police finally arrive and try to get Edith to identify the clothes of her attacker, all the lightheartedness that was left in the episode stops immediately. Edith goes into a blind panic so unnerving and uncharacteristic of any sitcom ever that the studio audience doesn't know how to respond and so just applauds, hoping that somehow it will fix everything.
If studios and their exhibition partners were concerned about an increasing number of moviegoers staying at home, the newest 4K TV sets hitting the market over the next year should amp up the anxiety. Ultra HD provides four times the resolution of a standard high-definition TV currently found in most homes, displaying 8 million pixels rather than 2 million. While movie theaters show images in 4096 x 2160 resolution, the newest Ultra HD TVs show them in 3840 X 2160, too close for comfort for theater operators. Because of that, expect exhibitors to demand a tighter hold on current release windows in order to protect ticket and concession sales.
Tweets had the greatest impact on programs in the competitive reality genre, influencing ratings changes in nearly half (44 percent) of episodes. Episodes in the comedy (37%) and sports (28%) genres also saw significant increased tune-in from tweets, while programs in the drama genre were less affected (18%) by tweets during episodes.
Station owners have come to dread what they call "odd years," like 2013, when there is little political spending, and anticipate "even years." For stations blessed to be in swing states, political ads routinely represent a third of their overall ad revenue in election years. For instance, WBNS, the highest-rated station in Columbus, Ohio, grossed about $50 million in advertising last year, of which at least $20 million was attributed to campaign spending. Columbus is the nation's 32nd largest TV market.