Link to the idea, not the webpage
Tired of linking to articles and hoping people read far enough to find the key point? Have you ever just wanted to link to a paragraph on a web page?
Use Pullquote to create a link to a paragraph or sentence on a web page. Share the link with just one click, then watch clickthrus rise in your browser's toolbar. Pullquote is great for tweeting, micro-bookmarking and sharing key ideas.
1. Highlight the text you want to share.
2. Copy, tweet or link to the text.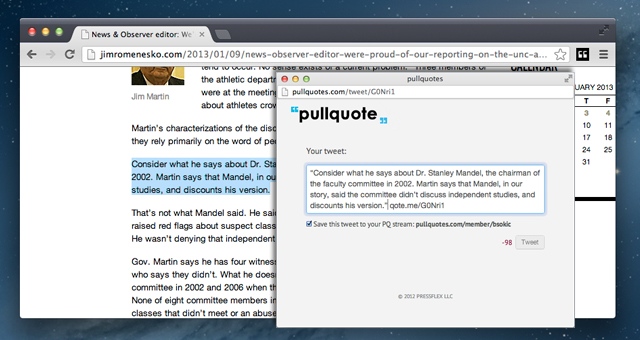 3. New link delivers readers to specific text.
4. See how many people have clicked